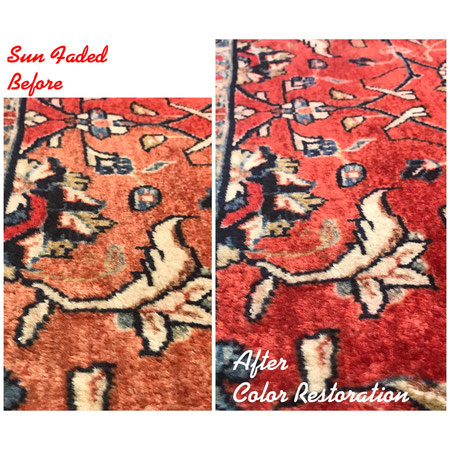 Have you ever thought of masking or recoloring your carpet? Having a discolored carpet in your home may make you wonder can a carpet be dyed? We at Dye Bold Academy are here to offer you the best guide to color your carpets. 
You can dye your carpet in only a few easy steps, which include verifying the material of your carpet, removing any furniture placed on the carpet, thoroughly cleaning your carpet, stabilizing your carpet, protecting the walls, mixing the dye, and making sure your spray coverage covers the dye of the carpet and then letting it dry. 
Even regular cleaning and vacuuming may make your carpet lose its color and look a lot older before its time. Nothing would date a carpet more than the discoloration that happens on it. Recoloring your carpet through a quality carpet dye will affordably cover up the stains and discoloration. Hence it will bring your carpet again to life and make it look the best it can be. 
5 tips for

carpet dyeing in Florida

:
Always remember to pick a darker color because to have the best results after dyeing the carpet, the color of this new dye applied should be darker than the original color of the old carpet to cover up those nasty stains. The dye color must also be darker than the color of the stain on the carpet. 

Luckily, many colorfast and fade deterrent supplies are available in all colors for homeowners who wish to dye their carpets by themselves. 

More than 70 colors of carpet dyes are now available in the market, and as they are powdered dyes, mixing with a bit more or less water may help adjust the color depth. 

Suppose you are doing carpet dyeing in Florida. In that case, you may easily find high-quality dyes in carpeting stores, home centers, and online stores, but make sure you read on how to dye your carpet before jumping straight into it. Reading some articles will also answer your question of can a carpet be dyed?

You might also require to remember that the darker carpets can not be turned to the lighted shade using this whole process, and the color you get might not be the same color over the package.
You can learn this and more in carpet dyeing online classes offered by Dye Bold Academy. You will be able to learn the art of dyeing rugs and carpets.
Apart from offering carpet dyeing training in Florida, Dye Bold is also offering its carpet repairing services in areas including:
Carpet Dyeing in Florida - Jacksonville, FL | Pensacola, FL | Destin, FL | Panama City, FL | Tallahassee, FL | Gainesville, FL | Ocala, FL | Orlando, FL | Tampa, FL | Sarasota, FL | Kissimmee, FL | Cape Coral, FL | West Palm Beach, FL | Miami, FL | Ft. Lauderdale, FL | Key Largo, FL | Miami Beach, FL | Naples, FL | Pinecrest, FL | Bal Harbor, FL | Marathon, FL | North Bay Village, FL & More.